The Dying Dragon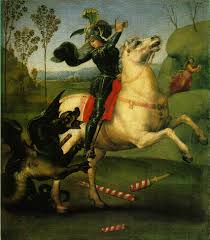 There is a familiar scene in many fantasies and great epics:
when it comes time for the hero to slay the dragon or beast
that is his enemy, he inflicts upon it a mortal wound. The
one reading or watching the story longs to breath a sigh
of relief at this point when it grows clear that the dragon
will die. But when a strong beast is wounded, it becomes
violently angry. The wounded dragon seems to lash out
with ten times more strength and fury, causing us to
wonder if the hero will survive the conflict. Although the
dragon is dying, it rears up, determined to take others
down with it,
wounding as many as it can before it breathes
its last.
MORE:
http://xrl.us/evmo